1. Amit Kumar Kamble – People Analytics Partner | Maersk Global Service Centres
People Analytics practitioner with a passion for data-driven decision making. I enjoy answering challenging questions by using data visualization and predictive analytics techniques. My academic background is in Human resources and electronics engineering gives me unique combination of techno-functional skill sets in Advance Analytics, Reporting, HR transformation, deep knowledge of HR data and their nuances,
2. Sarajit Poddar – Director,People Analytics | Ericsson
Sarajit is a global leader of People Analytics at Ericsson, a world leader in the information and communications technology industry. Ericsson operates in 180 countries and employs over 100,000 people.
Sarajit joined Ericsson in Singapore in 2013, where he works with the global leadership teams to implement processes and practices in people analytics. In a previous role in the organization, he led the strategic and tactical workforce planning and analytics portfolio for the South East Asia and Oceania region. Currently, he is leading a global project on implementing a leading analytics platform to extend access to people insights to all business leaders and line managers.
Prior to working at Ericsson, Sarajit was a Management Consultant with Deloitte and several other consulting firms. Over 19 years, he helped to lead organizations in APAC, implementing solutions to improve their HR strategy, HR delivery model, and HR processes and systems. He brings a wealth of knowledge around end-to-end HR practices. Together with his consulting approach and data science knowledge, he drives value in an organization through People Analytics. Sarajit is an MBA from XLRI – Xavier School of Management, Jamshedpur, a premier management institute of India.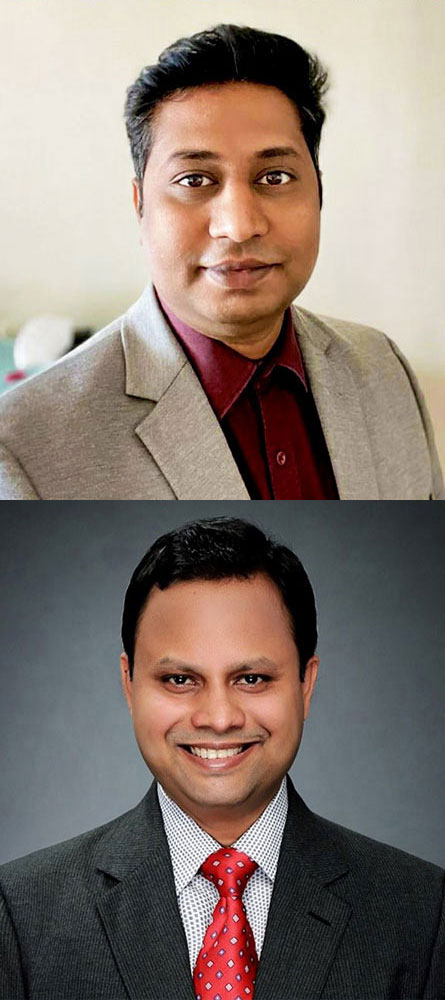 May 7 @ 11:05
Day 2 | 21st of May
Amit Kumar Kamble – People Analytics Partner | Maersk Global Service Centres | India, Sarajit Poddar – Director – People Analytics | Ericsson | Singapore